Welcome to Rights!, the newsletter of the Center for Democracy and the Constitution ("CDC"), published monthly, with a very occasional update between issues.

We're working to end the constitutional rights of corporations and to create a vital, living democracy in the U.S.A. (including strong businesses run for the public good), starting at home in Massachusetts.

Adam D. Sacks, Editor
In this issue:
A Lethal Epidemic of Law
Democracy School
Introducing Adam Sacks
Community Legal Services
Short Takes
Truth in Advertising - and Join Us!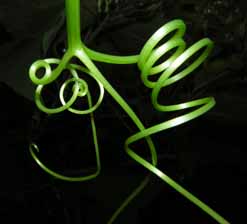 Recently an article came across my virtual desk on bills pending in the North Carolina legislature that would "prevent towns, counties or cities from passing any ordinance, regulation or resolution to control any kind of plant or plant pest (including invasive plant species) . . . [and] would usurp local control by making the state Department of Agriculture the only body in North Carolina with the authority to regulate plants." (You can read the whole article here.)

The primary intent of this legislation is to eliminate the ability of towns to outlaw genetically modified (GM) plants, and of course to prevent the exercise of a wide range of democratic activity that might be contrary to the interests of big business. These are the same kinds of legislation that we've seen in New York, Iowa, Pennsylvania, and likely countless other places. It is an organized and centralized effort by agbiz forces to expropriate any part of the commons that is still claimed by the people.

Along with patenting life forms, this is a logical culmination of the theft of our common heritage -- a heritage that we must share with all forms of life -- that has been going on for hundreds of years. I remember reading a 1950s story starring that most cogent of social commentators, Donald Duck, who had acquired an ancient viking helmet which gave him title to everything in the entire world. With dollars signs flashing in his eyes, Mr. Duck came up with a scheme to meter and charge for the air that we breathe (a rather accurate portrayal of corporate insanity). Fortunately his nephews snatched away the helmet and tossed it into the sea -- I fear that the satisfactory resolution of our loss of sovereignty will not be nearly so easy.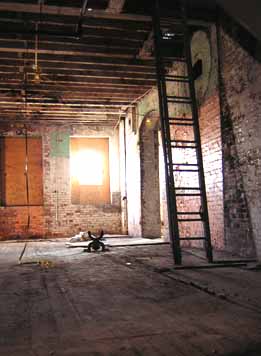 So what do we do about this lethal epidemic of disastrous legislation? Our position at CDC is that we must aim directly at the power structure, standing firmly on our constitutional and human rights. This means that we stop behaving like "good" people, following the rules that corporations have written, and instead pass laws defying illegitimate state, federal and international supremacy. Because the further away government gets from the governed, the less democracy we have. Pennsylvania provides us with many strategy lessons, and now we have to apply them and build on them, across the country. We need to become a society of, by and for the people, and put a stop the suicidal government that results from the tyranny by the minuscule wealthy minority.

You can learn more about the Pennsylvania story and strategy at Democracy School. Meanwhile, please take a look at my recent article, "Rights Fight: Local Democracy vs. Factory Farms in Pennsylvania," on the Food First website.


Next Democracy School in Boston: October 21-23, 2005


"This is the only promising approach for its trans-cultural, trans-racial, trans-political nature that penetrates deeply engrained exploitive lore and ridiculous logic."

Attendee at the April Vermont Democracy School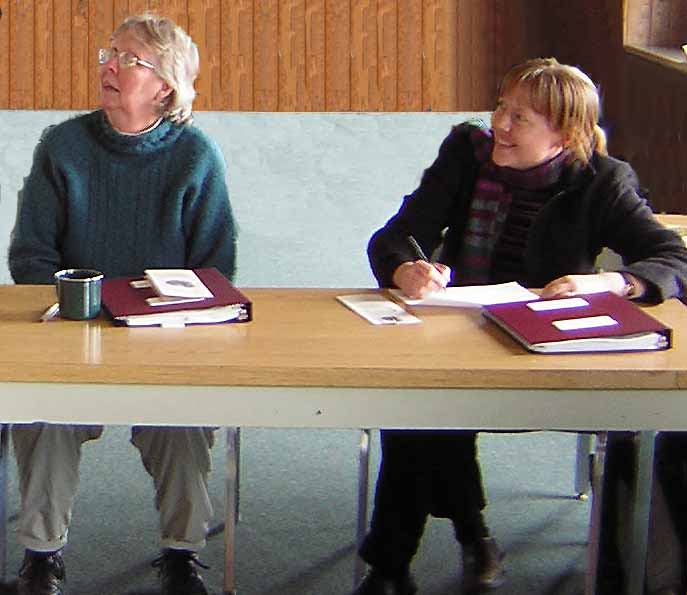 Democracy Schools are taking off across the country from Alaska to Arizona to Washington, D.C.(click here for the national schedule). This will be our seventh Boston Democracy School since we started sponsoring them in October 2004.

We cover the history and development of corporations in the U.S., the movements for people's rights, exciting current developments in fighting illegitimate corporate "rights" in Pennsylvania, and strategizing on how to apply all of these lessons for the benefit of Massachusetts communities dealing with toxics, sprawl, pollution, noise, and corruption of government. Democracy School is highly recommended to anyone interested in changing our democracy's collision course with corporate rule!

To find out more about Democracy School, click here. Enrollment is limited, advance registration highly recommended.


Introducing Adam Sacks, Executive Director
Adam has had an odyssey of careers and pursuits, including educator, writer, photographer, artist, classical pianist, naturopathic physician, software developer, political campaign manager and activist. He is one of the co-founders of CDC and spends most of his waking hours wrestling with how to preserve the planet for all the creatures on it, including humans -- and especially for his daughter and all the young people across the world who deserve futures bountiful in peace, justice, and a healthful and welcoming Earth.


Legal Services
Thanks to Board Member and Attorney Neil Berman, CDC now offers low-cost legal services ($65/hour) to communities committed to rights-based organizing. If your community is confronting a corporate assault, is frustrated by the regulatory system, wants to work towards addressing the root causes of our failure to control corporations -- and it wants to have another chance to protect its residents and resources in the process, call the CDC office at (781) 674-2339.


Short Takes
Abolish Poverty March in Massachusetts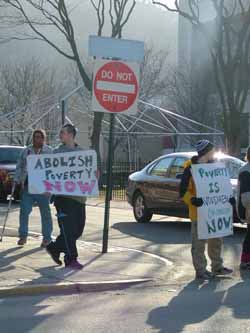 Friday, June 17th through Monday, July 4th

Widespread poverty, both here and abroad, is a hallmark of corporate exploitation and the unlimited growth required to maintain the oligarchy. A grassroots campaign to end poverty, the New Abolitionists, is in its second year, and will be marching across Massachusetts. Join them in a town near you on their journey to educate people about the causes and disastrous effects of poverty. Visit their website at www.abolishpoverty.net.

The Pennsylvania Story featured
on the Food First Website

As noted above, there's a new and lively article on the Pennsylvania Story, where small rural townships have defied corporate assaults and state "pre-emption" to protect their communities. We think that you will find it of interest. Check out the Food First website for this and many other excellent pieces.


Truth in Advertising - and Join Us!
Truth in Advertising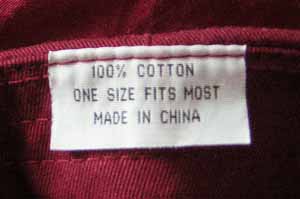 Although corporate globalization is nothing to laugh at, every once in a while a manufacturer tells the truth about its product with a charming turn of phrase. Perhaps it was linguistic naiveté, perhaps something gained in translation -- but it was refreshing to read the honest label on a new hat.

Our mission at CDC is to join with grassroots organizations to learn and speak the truth about corporate globalization, American history and policy, and many other issues. Even more fundamentally, to relate all issues to our most basic human premise: that it is we, the people -- not corporations and corporate-owned government -- who are the ones who have the inalienable right to decide the questions that affect our lives and our planet. Everyone may do it a little bit differently, but we believe that all should have the opportunity to wear the hat of democracy.
Join Us!

To further this challenging work, we have to meet our modest expenses. Your contribution will make a big difference!

To contribute online, click here. Or make out a check to "CDC" and mail it to:

Center for Democracy and the Constitution
12 Locust Avenue
Lexington, MA 02421

Contributions are tax deductible. Many thanks for your interest and support!

Adam D. Sacks
Executive Director
(781) 674-2339
www.constitution411.org


Back to Main Newsletter Page